Wen Second Trip and Other Otherside Musings 
10 Minutes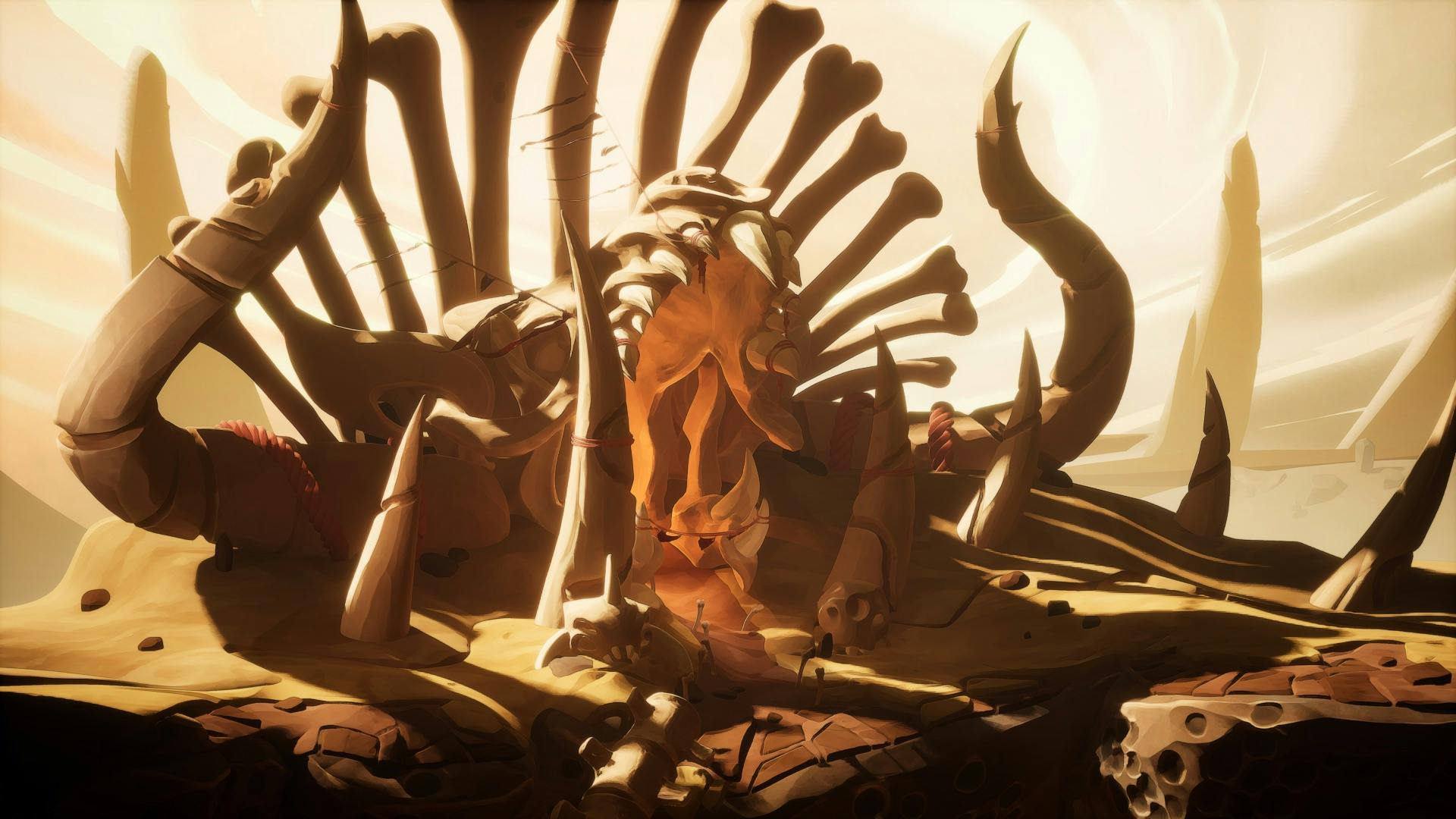 Otherside is an incredibly ambitious project – a bold vision of an interoperable metaverse that is built in large part by the community, a digital world where you can bring your NFT to life as a playable avatar, meet up with friends, and most importantly, have a fun, weird time.
Voyagers ventured into Otherside this year with First Trip, with nearly 5,000 concurrent users joining up with Curtis and Blue to face off against a corrupted giant Koda. Next year Voyagers will continue their journey with more trips and opportunities to make their mark as a persistent metaverse experience comes into view. 
This blog serves as a quick end-of-year update for the community. In the coming weeks and months, we'll be posting regularly, so stay tuned for that. 
Let's start with meeting our team.
Recently, we brought on our Chief Gaming Officer, Spencer Tucker. Spencer joined us from Scopely, where he was President of Games. He's been at the forefront of the free-to-play movement that revolutionized gaming, back when everyone thought that wouldn't be a thing. 
Spencer has built an incredibly talented team that has worked at places like Disney, Activision, EA, Netflix, and Zynga, shipping games for major franchises like Medal of Honor, Disney Infinity, Lord of the Rings, Deer Hunter, and Marvel. 
Next year we'll welcome Daniel Alegre, Yuga's new CEO who is joining us from Activision Blizzard. We're excited to bring Daniel's experience and expertise to help stretch the boundaries for what is possible for Otherside and offer new ways for Voyagers to deepen their participation in the development of Otherside.
Improbable has a veteran team working on the underlying tech of Otherside. Their team members have contributed to some of our favorite games, including League of Legends, Call of Duty, Elite Dangerous, Battlefield, Ark: Survival, and Burnout. Improbable also has a team hard at work on the broader web3 tooling for the M2 network, which they plan to tease more info about soon. 
An update on playable avatars: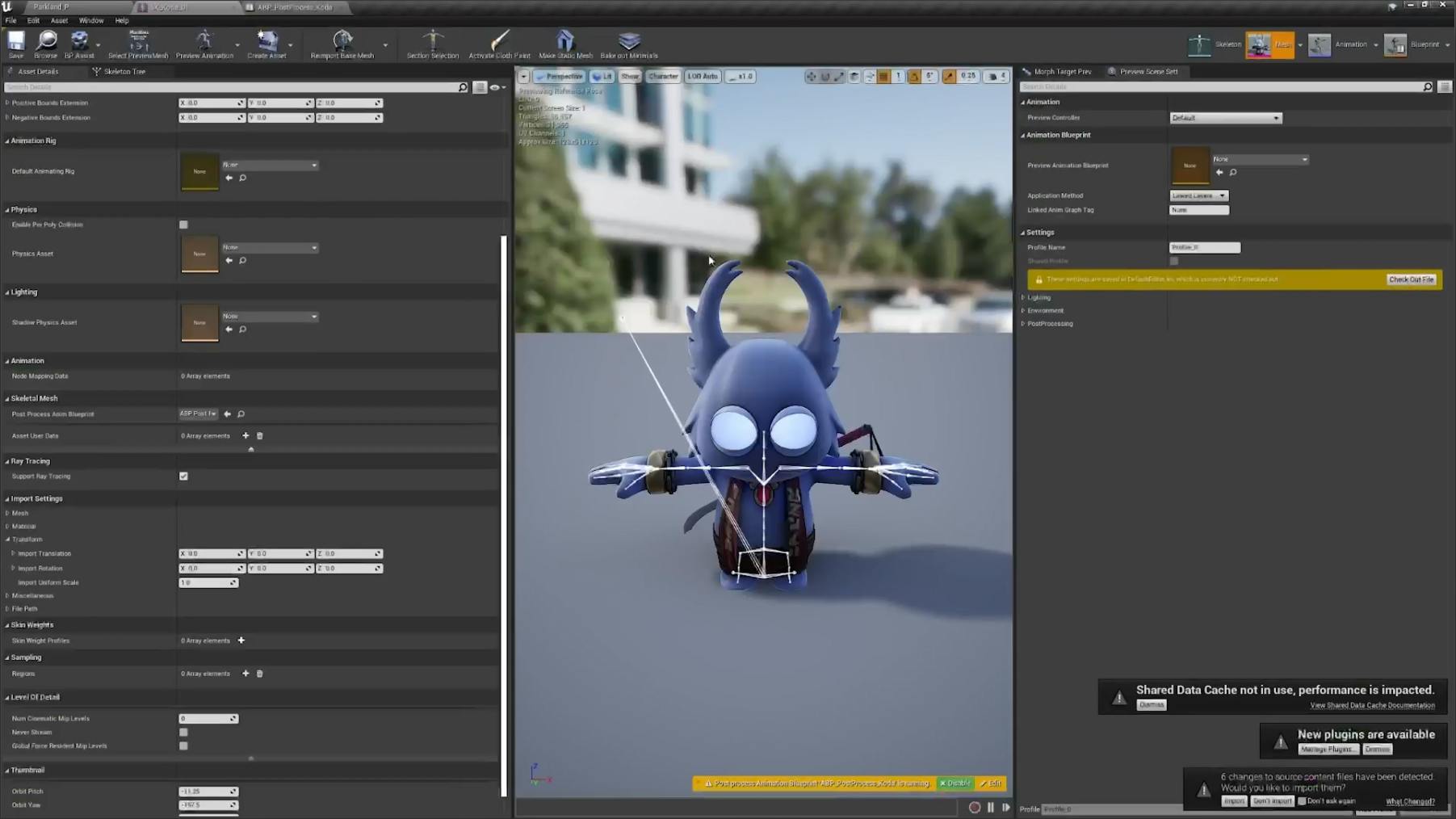 We all want to see our PFPs brought to life. This is a complex technical hurdle; it's more than just adding some legs. 
We're laying the foundation for a tool that accounts for avatars of all shapes, sizes, faces, heights, accessories, and motion specifications. 
Users should be able to enter Otherside, connect their wallet, and then instantly start playing as their NFT. If you have a BAYC, MAYC, or Meebit, this won't require a lift on your end. However, creators of all stripes should be able to create and play as their own unique avatars, in a world that can be as intimate or densely populated with other users as they desire. A few other collections are working to get their avatars Otherside-ready as well, more news on that soon.  
In partnership with Improbable, we've taken steps toward the Avatar portion of the Otherside Development Kit (ODK). This will be a suite of tools to enable creators to build and customize avatars.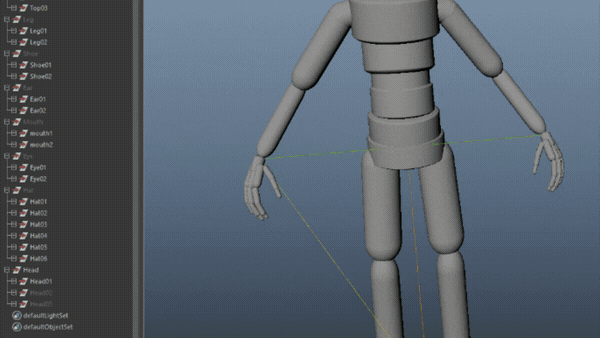 Environment Customization: 
It's important Otherside doesn't only cater to a technically savvy audience; we've heard from the community of all skill levels that they want to be able to express themselves with in-game building tools similar to the ones you'll find in some of our favorite sandbox games like Fallout 4 or 7 Days to Die. And we are working with Improbable and Voyagers to do just that. Here's a sneak peek at what some of that looks like: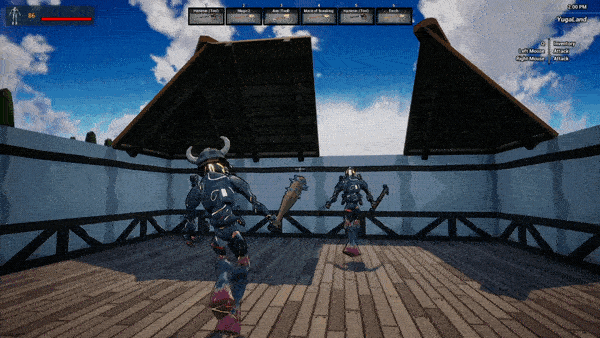 Note: Assets shown here are temp; this is an unvarnished look at what happens when game programmers are fucking around. The ODK will allow for Voyager contributions to the asset library.
More technically savvy users and teams will be able to use the ODK. It unlocks endless possibilities for creativity and harnesses the power of the Unreal Engine. This is a highly flexible tool. It includes game "templates" that will be baseline experiences that range across many different game types. There are opportunities here to build vastly contrasting experiences, ranging from mini- and physics-based games, to ones that are extremely deep and complex. Developers can choose to create for small, intimate spaces or opt for the thousand-player social experiences made possible on an Otherdeed plot.
On the topic of customization, Voyagers will be able to name and start crafting the story of their  Otherdeed and see this info reflected on the Otherside atlas starting early in the new year.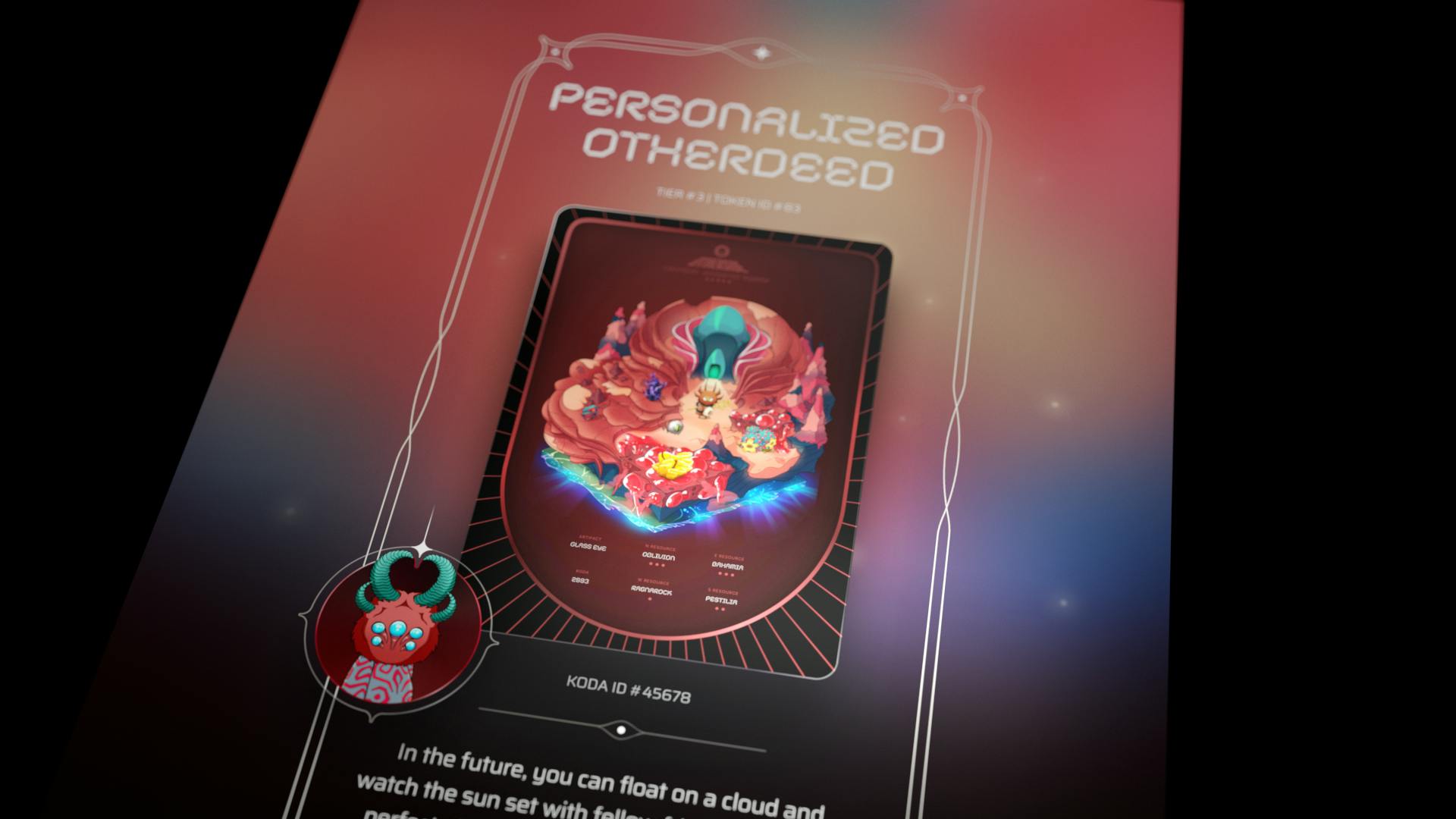 And if you didn't already guess from the artwork on the Otherdeeds themselves, these environments are going to be fucking beautiful. The creative teams are hard at work on the biomes of Otherside, and we're incredibly stoked about the results. Today, we got our first look at an in-engine version of a Bone environment. Here's a sneak peek at some more process artwork showing Bone, Spires, and Crystal environments.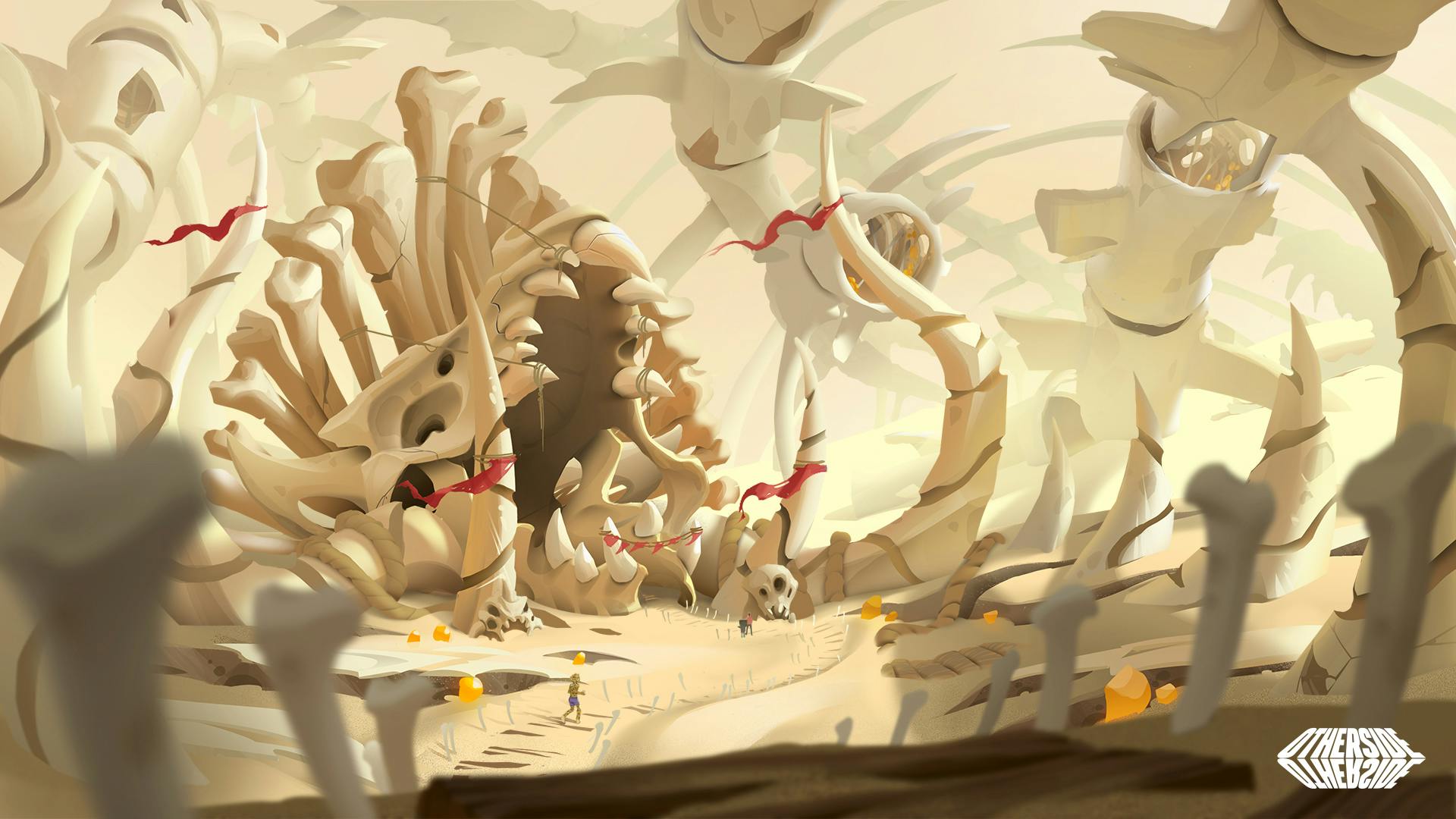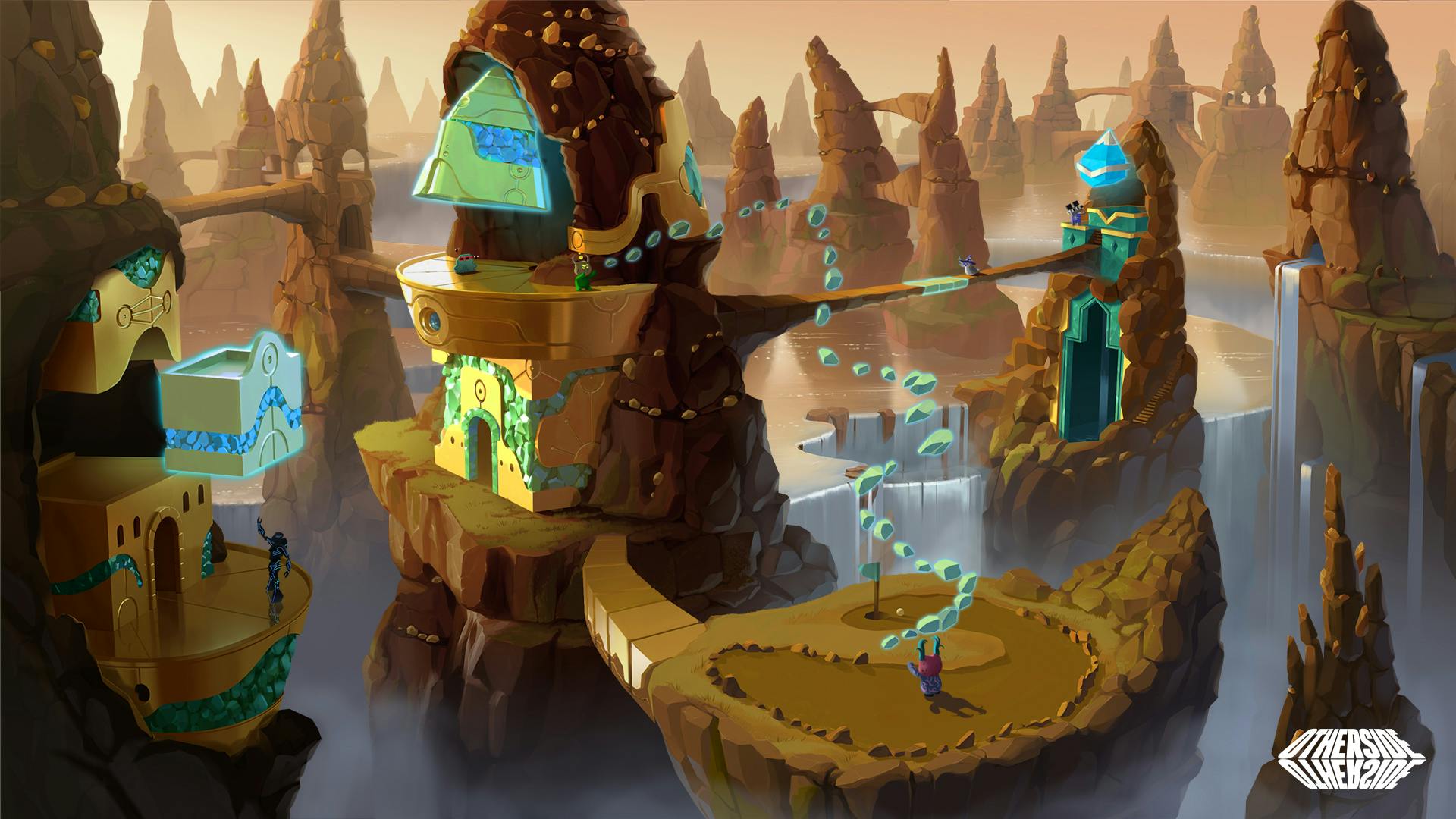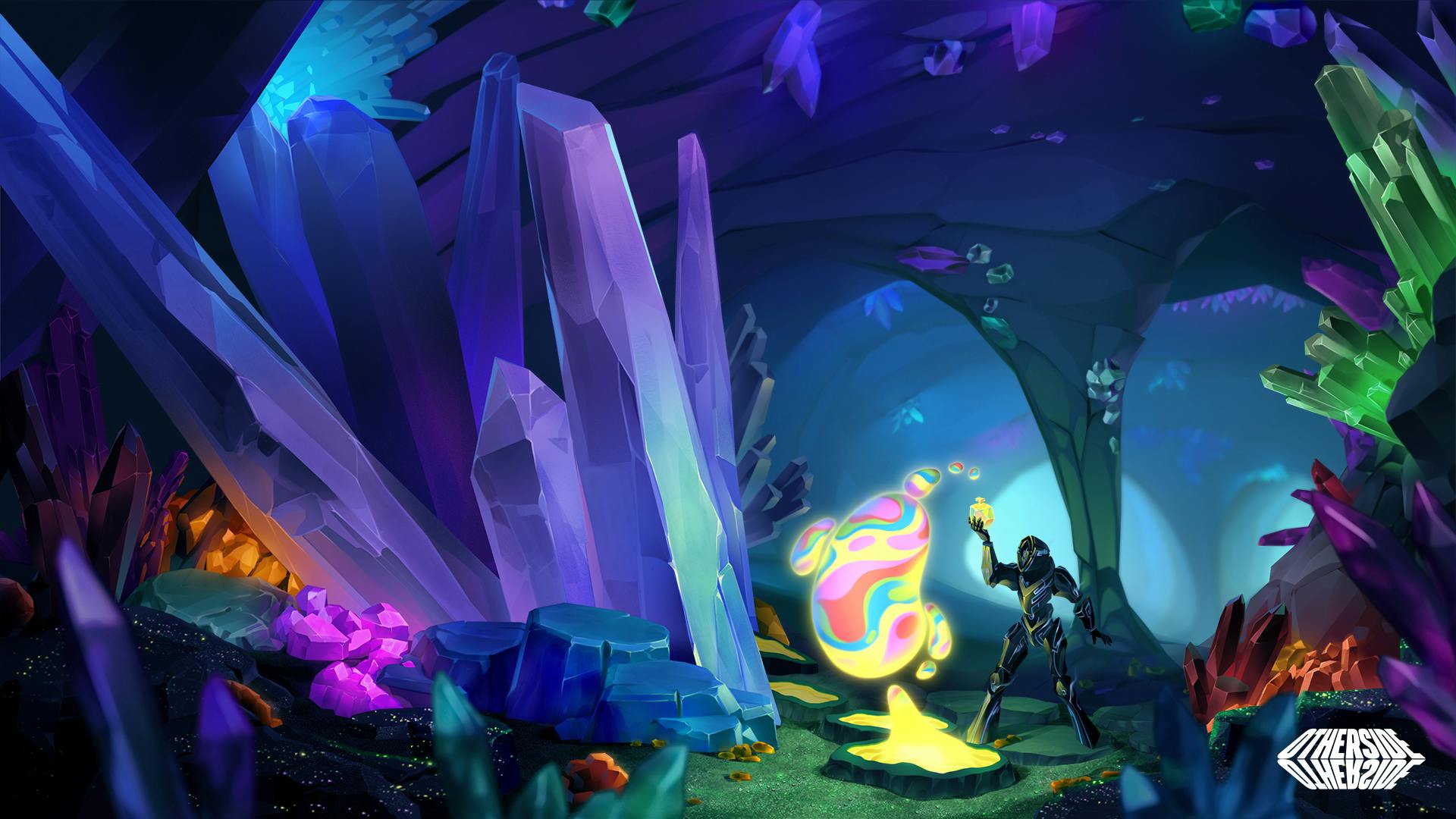 Wen Second Trip?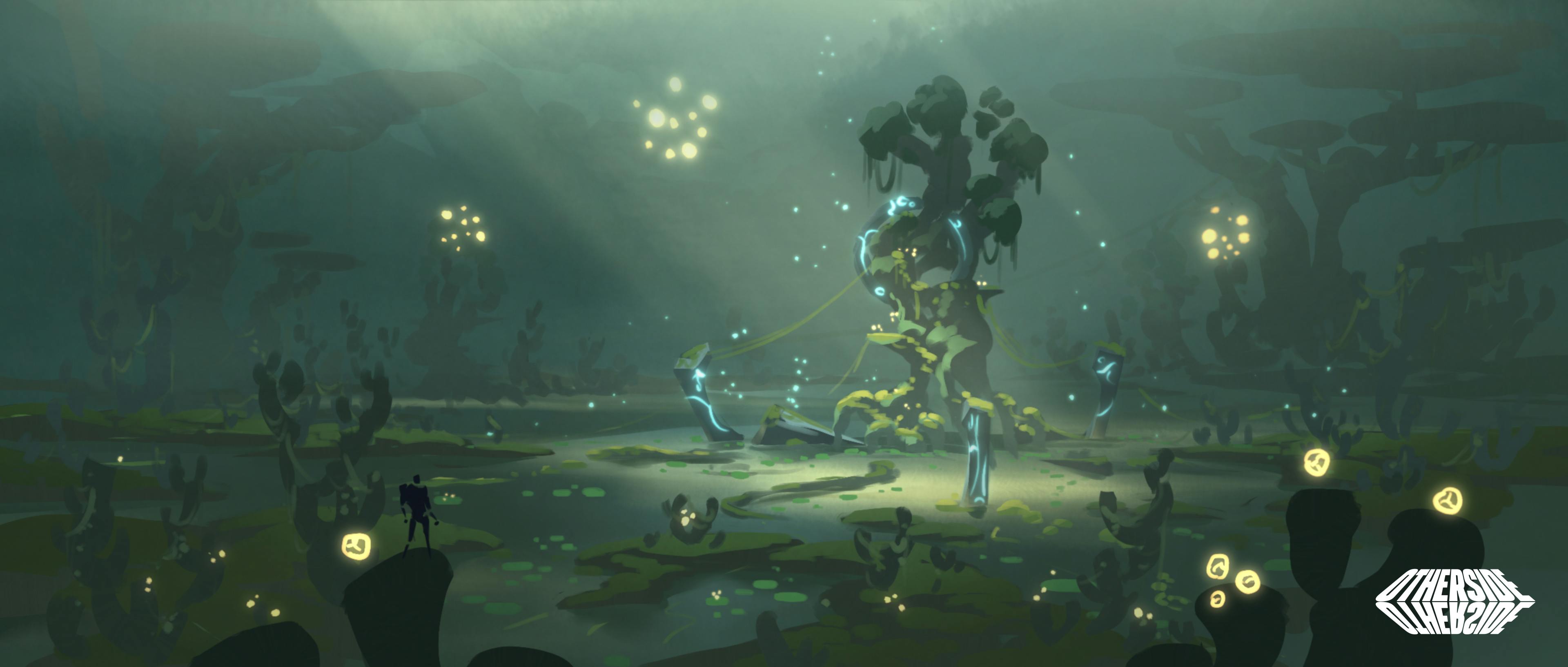 Second Trip is coming in late March of 2023. There will be new environments, new mechanics, and an even higher concurrency of users than what we all experienced in First Trip.
Second Trip will be a huge step for Otherside and will be more gamified and high energy. The introduction of these new spaces and mechanics will make for a far richer experience, and enable the space to open much more frequently.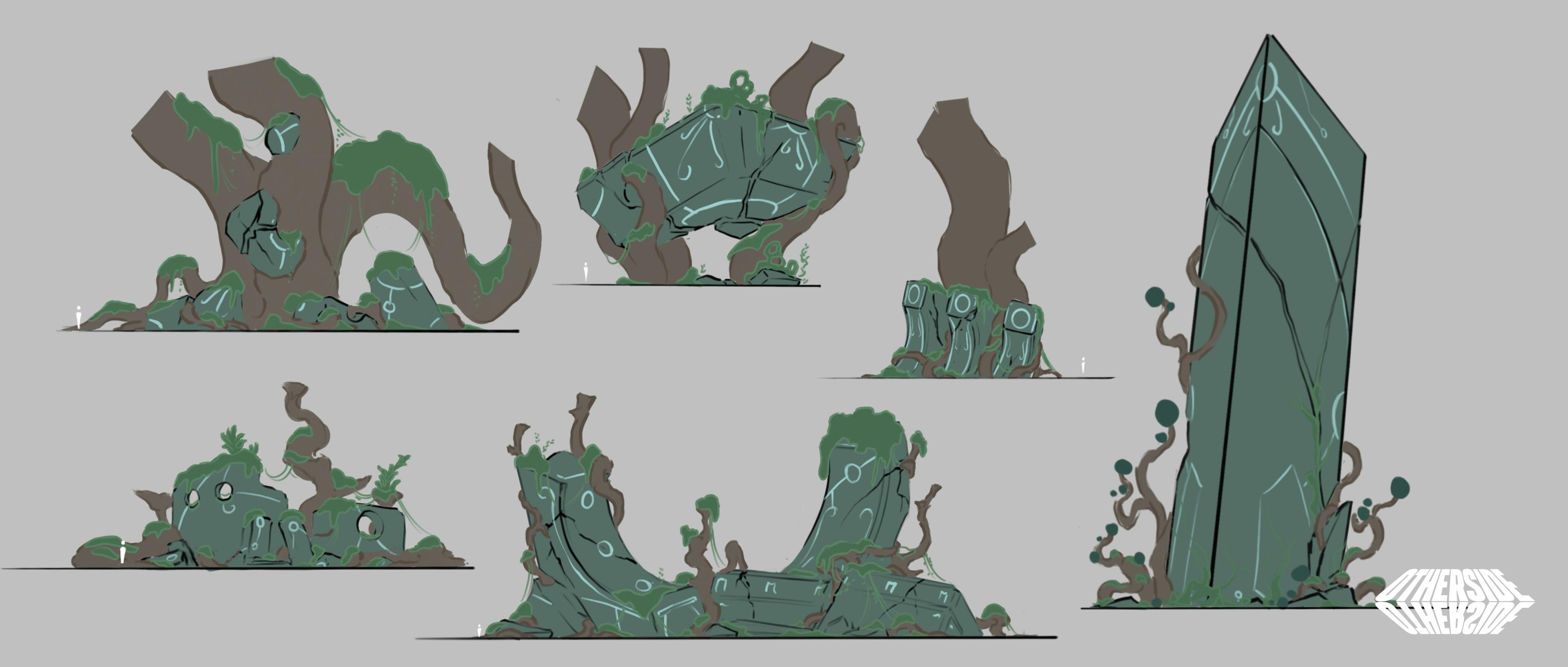 Customizable avatars will not be ready yet for Second Trip, but there's a fun solution for those who want to enter with an NFT. Stay tuned for details on that. 
Also, there might be flying. Just because. 
What was that noise?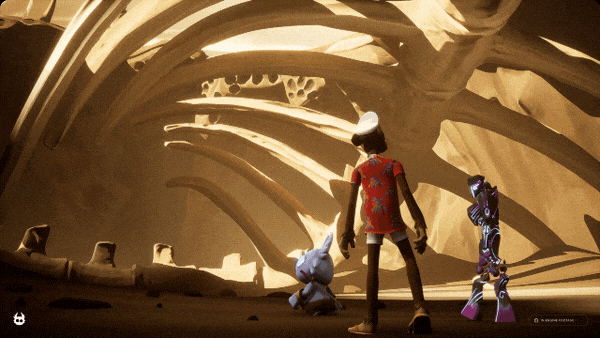 Otherside is a harsh place, and, as it turns out, we're not alone there. Traversing the desert of a Bonedeed, Curtis, Blue, and a Voyager discover a glowing, pulsing stone...
Beginning in Q1 of 2023 and continuing throughout the year, a series of activations will be coming online introducing users to some of the other inhabitants of Otherside. This is an important milestone in the Voyager's Journey. There will be ways to follow, and play along. Some of these experiences will occur inside Otherside, while others will be playable, interactive site-based experiences designed to help you build up your arsenal of entitlements before Otherside launches broadly. 
–
Stay tuned for more on our Twitter and Discord soon Voyagers.
Also Wagmi-San is still missing but you can download new background images for desktop and mobile.