Turn On. Tune In. Meeb out. 
5 Minutes
At the end of July, we asked: "What does this ON button do?" Today, it's time for you to flip that switch…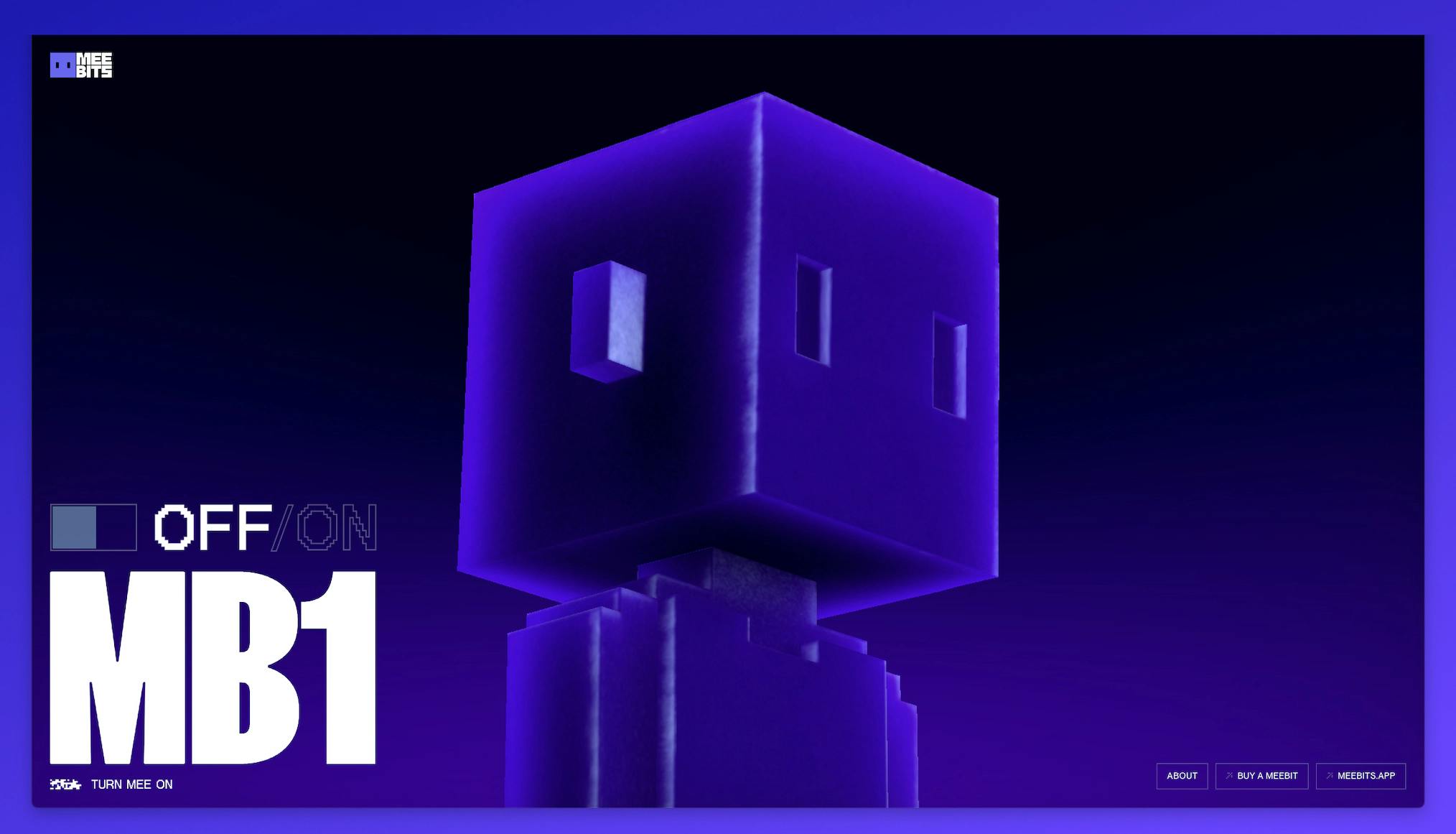 Meebits Launch New Activation Website and Provide Holders with Free 1-of-1 Prints
Meebits were designed as 3D characters, but like an unused toy, they've been stuck in the box, gathering dust for too long. It's time for them to break out, come to life, and start exploring the world around them. They're calling out to you: TURN MEE ON!
MB1 represents a beginning; the first chapter of this story. As the Meebits go adventuring, this evolving site will be your access to every experience along the way. There will be nine releases to MB1, and this new site will be a launchpad for each new experience, activation, or opportunity.
For now, come play with one of your Meebits (or one of ours) and make them dance, float, or just "Meeb out" to some AI music powered by WarpSound's digital boombox. Feels good to stretch those arms… and especially those legs.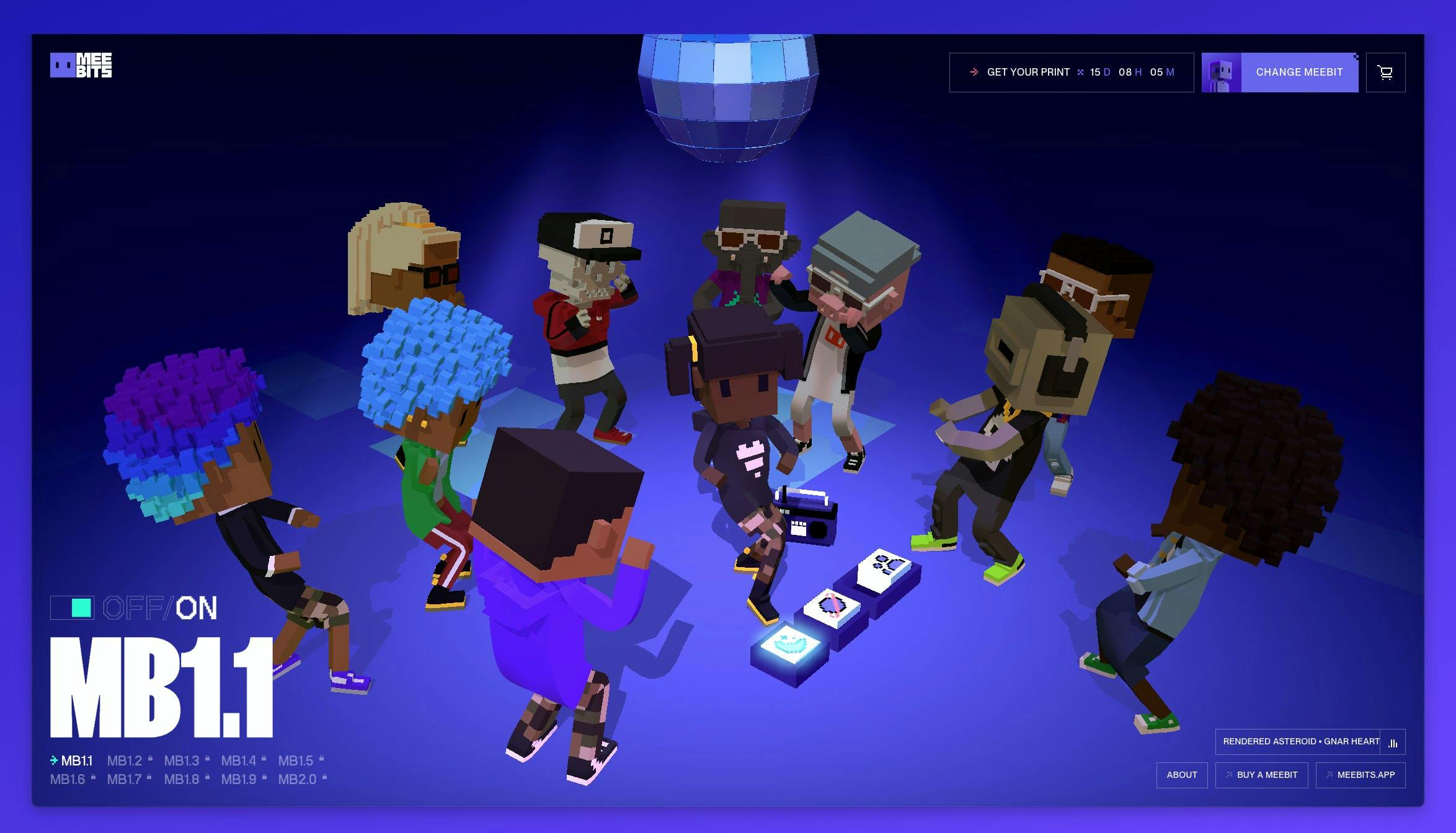 MB1.1: An Exclusive 1-of-1 Print For Every Meebit
The first stop on the MB1 journey is MB1.1: An exclusive 1-of-1 physical print of your Meebit. 
Each physical print comes with a Certificate of Authenticity. You have two weeks from today to order your free print (you'll only pay the cost of shipping). After the ordering window closes, we will produce the prints – they will begin shipping 3-6 weeks after the period ends. If you miss the window to order a print, you'll always be able to download the image to share on social media. 
If you're planning on buying a Meebit during this two-week window, check the claim checker to see if the print was already ordered for that Meebit. For any questions or issues with your order please reach out to [email protected].

ICYMI: IP Rights, Interoperability, and More…
As of August 15, 2022, all Meebit NFTs have commercial rights. These terms establish what the community may create in the metaverse and real life. We're already seeing some exceptional projects take advantage of the IP license and can't wait to see what else comes from it.
We also are as committed as ever to fostering interoperability for Meebits. You can now play as your Meebit in The Sandbox. More Metaverse integration partnership announcements are coming… and of course, we are excited for Meebits to have a presence in Otherside. 
Thanks for joining us on this journey; we are excited about what the future holds. Stay tuned for more updates! 
- Danny Greene, Meebits Brand Lead