5 minutes
A journey to Otherside wouldn't be complete without an objective, and without giving too much away, we're announcing that Voyagers will be competing against each other in teams during 2nd Trip. 
We've been hard at work behind the scenes selecting leaders for these teams, and today we'd like to introduce you to your Team Captains. We're super excited to partner with each of them to bring you this experience.
When you enter 2nd Trip, you'll be randomly assigned to one of four teams: Luster (yellow), Crimson (red), Veldan (green), or Glacial (blue). Each team will have a captain to provide guidance and advice on your objective. What is that objective, you ask? Obviously, we can't give it all away yet, but just know that each of the Team Captains possess the skills to help you crush it.
Without further ado, here are the leaders who will guide you on the journey.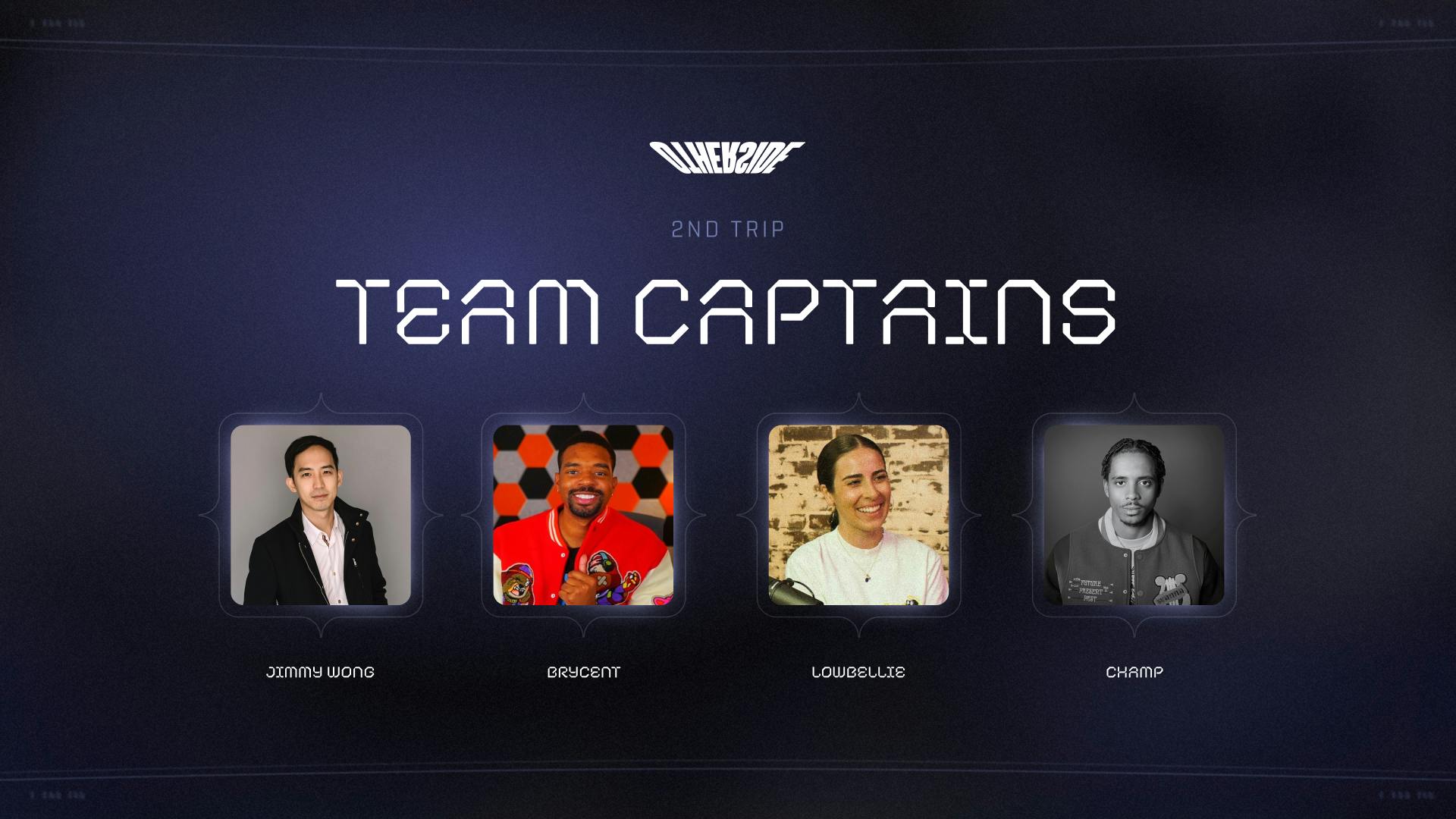 Captain Jimmy Wong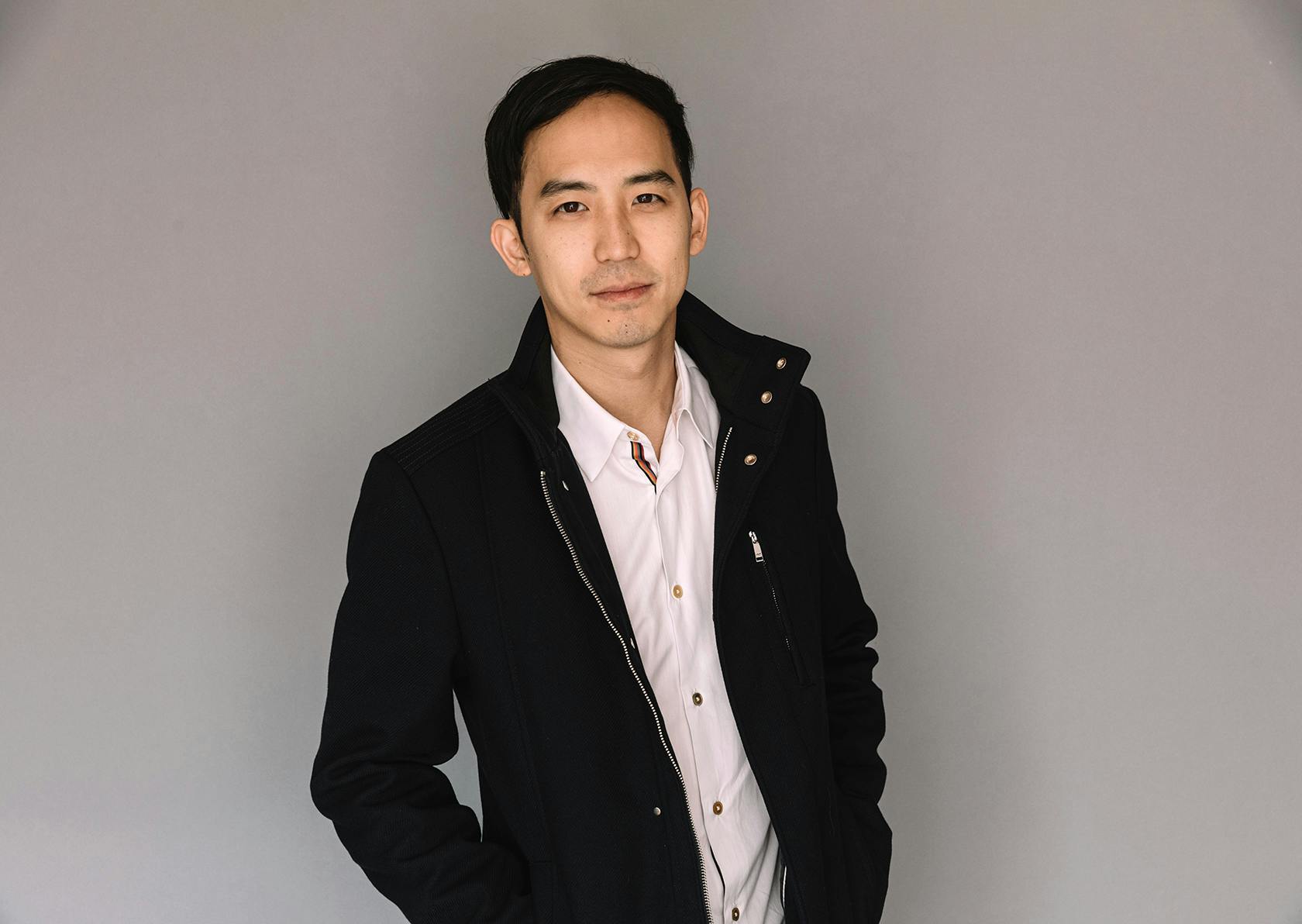 Jimmy Wong is an actor, host, gamer, and Internet veteran. Over the past decade, Jimmy has been a mainstay of video game and Internet culture, from starring in the viral web series Video Game High School, hosting major events for companies like Riot Games, Nintendo, and Wizards of Coast, to playing Magic the Gathering with the likes of Post Malone and Joe Manganiello on his show Game Knights.
Captain Brycent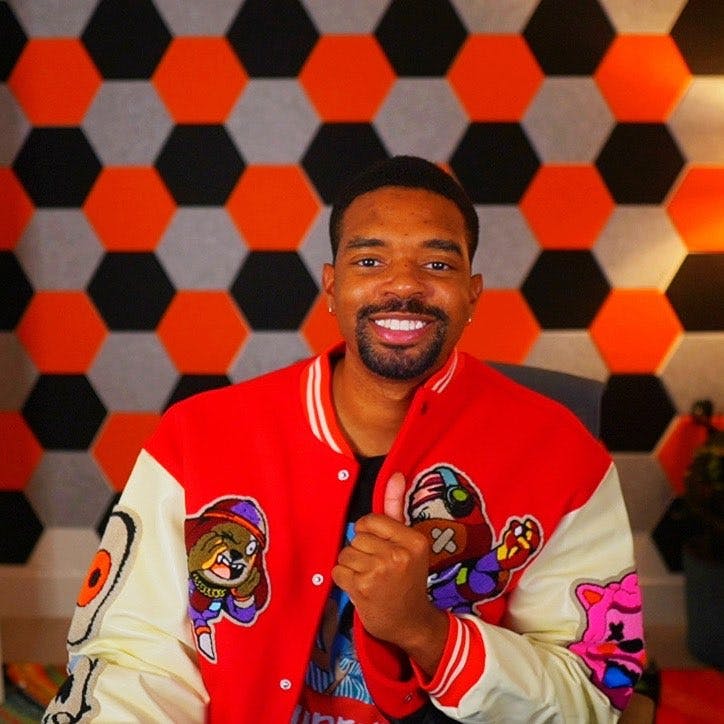 Brycent is a partnered Twitch streamer and Web3 gaming content creator who is known for creating entertaining content that brings web3 gaming to the forefront of gaming culture. In 2022 he signed with Gary Vee's VaynerSports with the goal of leading web3 gaming mass adoption. Brycent won Best Content Creator of 2022 and Content Creator of the Year at the Gam3 Awards and Gam3rs Choice Awards.
Captain Lowbellie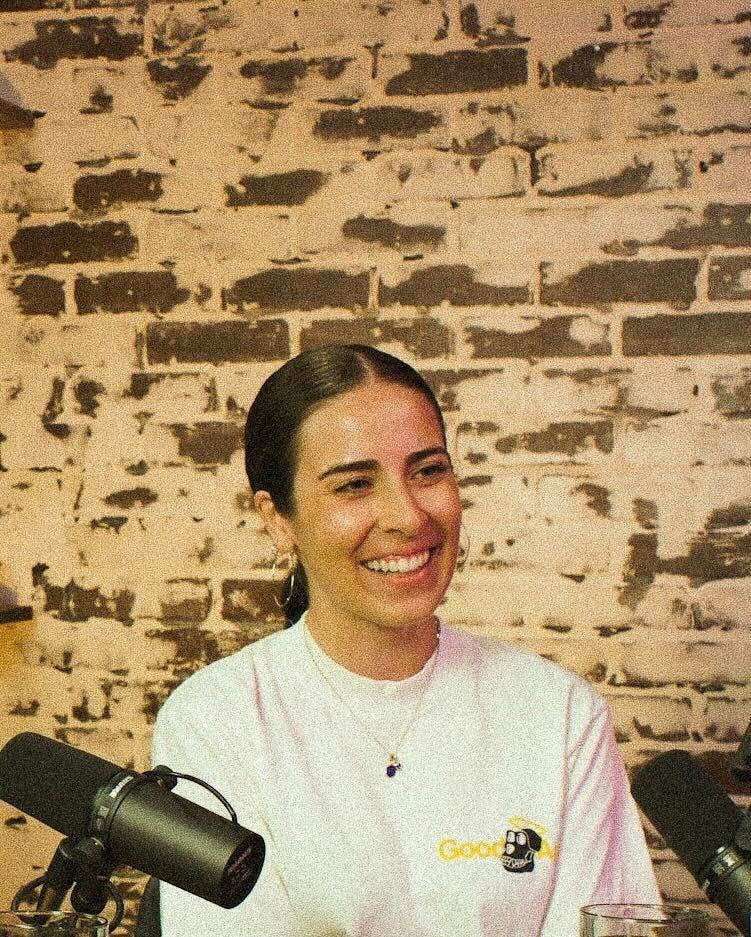 Lowbellie is an artist, early web3 adopter, BAYC + Otherside community member, gamer, and recent "The Fucking Metaverse" Podcast guest. After minting Apes, jumping into the discord, and discovering "the bathroom" on the BAYC website, Lowbellie transitioned from teaching to a full-time career in Web3.
Captain Champ Medici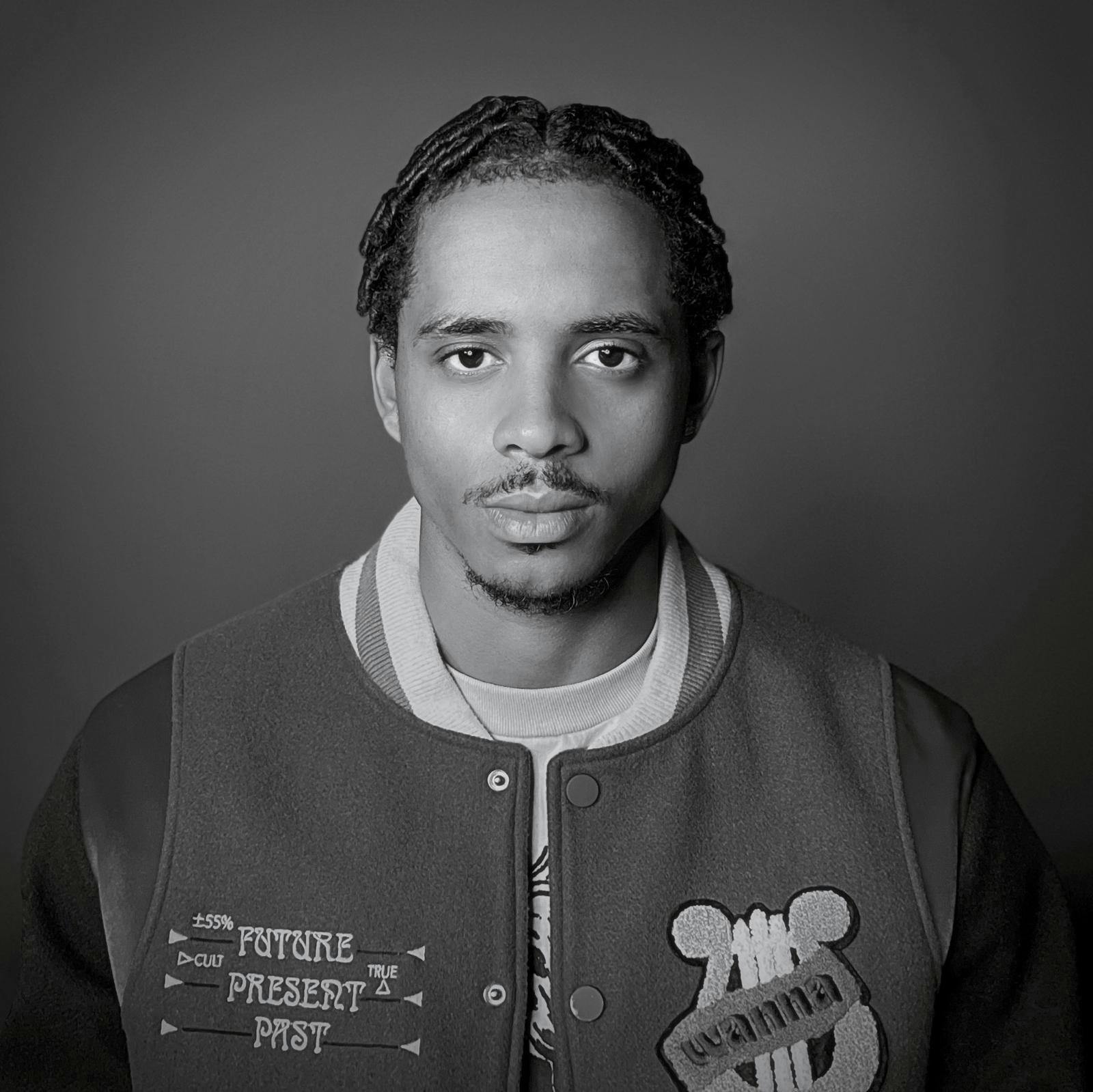 Champ Medici is Cordell Broadus. He is Snoop Dogg's second son, and a member of both Bored Ape Yacht Club and Otherside. Before diving into the metaverse, NFT, and Web 3.0, Cordell was a talented football player. At 26, Cordell is now a renowned Web 3.0 architect and crypto entrepreneur. He takes care of Snoop's NFT and Web 3.0 endeavors, and is the founder of Welcome to the Block, which focuses on a diverse array of Web 3.0 initiatives.
For more information on 2nd Trip, please visit our official FAQ here: https://otherside.xyz/faq